Crimes Against Children
Task Force
The Internet Crimes Against Children (ICAC) Task Force Program was created to help State and local law enforcement agencies enhance their investigative response to offenders who use the Internet, online communication systems, or other computer technology to sexually exploit children. The program is currently composed of 59 regional Task Force agencies and is funded by the United States Office Of Juvenile Justice and Delinquency Prevention.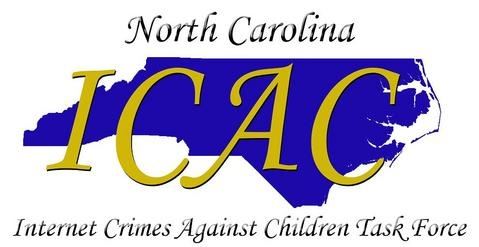 Project Safe Childhood (PSC)
PSC is a Department of Justice initiative launched in 2006 that aims to combat the proliferation of technology-facilitated sexual exploitation crimes against children. The threat of sexual predators soliciting children for physical sexual contact is well-known and serious; the danger of perpetrators who produce, distribute, and possess child pornography is equally dramatic and disturbing.
The Department of Justice is committed to the safety and well-being of every child and has placed a high priority on combating sexual exploitation of minors. Through a network of federal, state, and local law enforcement agencies and advocacy organizations, PSC coordinates efforts to protect our children by investigating and prosecuting online sexual predators.
Implementation
PSC is implemented through a partnership of U.S Attorneys; Internet Crimes Against Children (ICAC) task forces; federal partners, including the FBI, U.S Postal Inspection Service, Immigration and Customs Enforcement and the U.S Marshals Service; advocacy organizations such as the National Center for Missing and Exploited Children; and state and local law enforcement officials in each U.S Attorney's district.
County Investigations
The Cherokee County Sheriff's Office is proud to be a member of the North Carolina Internet Crimes Against Children (NCICAC) Task Force and the Project Safe Childhood Taskforce. In those efforts the Cherokee County Sheriff's Office employs an investigator who is trained to conduct online investigations. Additionally, he is well equipped to perform computer and cell phone forensic examinations.
Does This Happen in Cherokee County?